Demystifying Data
How new revenue management technologies use customer intel to create actionable business strategies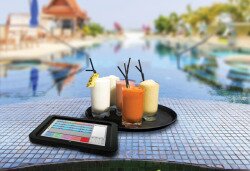 It's a numbers-crunching dream.

Blend revenue forecasts, previous spend performance, projected room availability and perceived customer value into one company snapshot. Roll that into a lucrative convention proposal. Analyze, interpret and bid.

Welcome to the world of Big Data, the revered next driver of casino-hotel revenue. Its numbers, codes and spreadsheets span several gaming eras.
Casino data began as volume displays that delivered reams of information to operators. Sorted properly, the content was priceless. Somewhere in the color-coded, software-driven technology were trends on customer spending, resort vacancies and effective marketing campaigns. But operators climbed a mountain of information for a small edge.

Data later looked at property teamwork; as more casinos united hotel and gaming areas, they reversed the former approach that insisted each be self-sustaining. According to some estimates, non-gaming spend accounts for two-thirds of overall revenue. Restaurants, bars and spa business now impact casino room rates.

Finally, there's speed. Data allows properties to make split-second decisions if they can align their market position with the right group of patrons.


Big Data = Big Money
Unlike some technological innovations, data does not have to threaten the workforce; it can create revenue, rather than eliminate jobs. A host can hike a patron's reward beyond what numbers dictate, issuing an unscheduled upgrade. The practice often works. Players, like anyone spending money, want to feel exclusive. Roaming the floors, schmoozing, and determining player value with informal "eyeball-a-sis" hasn't changed, it's been enhanced.

Analyzing data is like a statistical treasure hunt.

Gaming and hospitality converge in Atlanta, headquarters of Agilysys. Gaming is its largest market and accounts for about half the company's revenue, according to President and CEO Jim Dennedy. The company has several worldwide locations, including Nevada and Hong Kong, and has thrived by anticipating market needs.

"The contemporary technology trends remain on mobility and guest self-service enablement," Dennedy says. "It's not that every guest wants self-service, but self-enabled services must be available. Guest preferences have become quite finicky—for the same service, the same demographic and the exact same guest, the guest may choose to self-serve or want to be highly served. And they expect the desired nature of service on-demand.

"We offer mobility and kiosk-based solutions for our property management and point-of-sale products," says Dennedy. "It enables our customers' properties and venues to serve guests across the entire spectrum of high-touch to self-service in the same venue with the same business system."

More than any other industry, gaming must create intrigue in order to capture its guests' attention.

One of this company's tools is rGuest Analyze, an innovative business analytics tool designed specifically for hospitality operators. It meets the evolving needs of hospitality professionals, Dennedy says.

"There's a growing need for more information and more data about guest preferences, their spending and other patterns. Understanding the value of each guest type is critical: the gaming, non-gaming, non-staying, or low-intensity gaming guest. To understand each guest persona, operators need to segment their consumption data across all activities at the property.

"The casino has little chance of accessing the gaming spend if the non-gaming offer is not attractive to the demographic the property desires. Tools like rGuest Analyze provide the precise information operators need to make more informed business decisions. That empowers employees and better aligns their day-to-day activities with guest trends."

Dennedy says Agilysys has listened closely to its customer base and provided game-changing solutions, even using an advisory board to launch the rGuest platform.

"Customers told us they need their solutions to work better together to drive operational efficiency and realize more value," he says. "We responded to these demands with the Agilysys rGuest hospitality platform—a standards-based solution on an open architecture with public APIs to enable richly integrated applications delivered from Agilysys, its partners and customers.

"Rather than silos of disparate guest data, the result is a single repository of guest profile and consumption data across the enterprise. Customers are benefiting from the efficiency and insights that this platform integration offers."

Agilysys continues to build an integrated business view to help operators. That includes improving recruitment through promotion to the most valuable demographic for a given business, increasing wallet share through contextually relevant offers, and strengthening an operator's connection with guests by knowing their preferences across various traveling personas, from business to leisure with or without accompaniment.

This approach combines with the company's strategy of flexible solution deployment including SaaS, hybrid and on-premise, Dennedy says.


The Price is Right
Rainmaker Group is a market-leading provider of automated revenue management and profit optimization software solutions for the gaming, hospitality and multifamily housing industries. A world leader in automated forecasting and profit optimization software and services, the Atlanta-based company has offices in Las Vegas and Singapore, and deals with powerhouses like Mohegan Sun and the Cherokee Nation.

"Distribution seems to get more and more complicated, but revenue management doesn't have to," says Angie Dobney, vice president of pricing and revenue management for Rainmaker. "We have better tools to help people master their data and make better, fast decisions that drive profitability, which is what we specialize in. Hotels are leaving money on the table by not putting the data to work."
   
Since January, Rainmaker has welcomed more than 200 hospitality companies representing more than 300 properties worldwide. Its solutions run the gamut, from transient and group market pricing and forecasting (with proprietary programs like guestrev and grouprev) to the competitive positioning and performance benchmark capabilities of revintel and revcaster.

Grouprev is the vehicle driving new leads. Perhaps the "rev" also refers to speed, a big factor in leads conversion. Dobney estimates that 70 percent of first-time responders land the lucrative convention business.

The company recently introduced a partnership with Cvent, ensuring that hospitality and gaming clients using grouprev can seamlessly respond to group business leads from Cvent's event management platform. That platform eliminates the duplication of RFPs (requests for proposal) that have long plagued the group lead process. Cvent scores the lead based on relevance. An operator can interpret the value of a lead and a suggested price point at one glance.

Grouprev helps an operator quickly decide its price point for marketing offers. The solution enables hotels to price group bids optimally. Each bid is analyzed based on market conditions, potential displacement and booking behavior. The results are presented through a user-friendly interface, making the process faster.

According to Dobney, a recent Rainmaker study showed that when hotels customize group bids rather than use the pre-defined rules most hotels do, they increase rate capture significantly with no effect on conversions.

"It's time group business stopped being treated as the 'poor relation' in revenue management," Dobney maintains. "It can represent 40 percent of a hotel's business, but most of the analytics are still focused on transient guests. When you stop using MARs (minimum acceptable rates) and start optimizing, you capture additional revenue without impacting conversions."

Guestrev, meanwhile, is cloud-based, enabling operators to view suggested room rates produced by their own player database and by probabilities incorporated into the software. Mathematical algorithms, price suggestions and an updated view as to what types of players have been booked in which types of rooms are constantly available to an operator. Each guest's past spending history is available for those in charge of deciding what room to offer.

Revcaster lets operators know what their competitors are doing, and will soon tell companies what to do in response. Dobney says a major new release of revcaster will arrive in September with enhanced functionality.   
Revintel identifies an advanced level of information, Dobney says. "This makes it easy to mine the data to identify the trends behind the trends. It deepens the user's understanding and is one of the fastest-growing products Rainmaker has ever taken to the market."


Instant Gratification
Duetto, based in San Francisco and Las Vegas, unveiled what it considers the future of loyalty pricing at G2E.

The company hails its new My Rate app, connected with Game Changer, the company's cloud-based revenue strategy solution. Game Changer is Duetto's predictive analytics platform for hotels and casinos, providing insights into demand and the ability to leverage it through a pricing engine. Duetto delivers revenue strategy solutions to hotels and casinos.

My Rate was unveiled this summer as a tool for hosts, according to Marco Benvenuti, co-founder of Duetto and its chief analytics product officer. It provides property-wide capability for operators who want to provide "personalized" room rates to individual loyalty members based on their worth to the property.

"Many casinos don't have a way to get someone a quote right away—say, for example, if their host is somewhere else on the property like a golf course," Benvenuti says. "This feature goes right inside your tablet or iPhone. You can put a player's loyalty number in and right away you have the rate or decide an appropriate comp for that person."

Game Changer integrates with casinos' customer relationship management tools to track on-property spending and calculate total customer value beyond average daily theoretical.

The system segments guests into as many different casino rates as a property wants for filling rooms with high-value customers. Reinvestment rates can be flexed dynamically across tiers, giving a casino more control over its pace and pickup, and letting resorts move away from restrictive casino blocks.

Besides replacing casino blocks with a better yielding strategy, properties can also add value to guests by offering free-play bonuses, food and beverage offers or other perks, based on the reinvestment they've earned, Benvenuti contends.

One loyalty-pricing product illustration pictures three customers, with a room rate on top and spending value placed underneath the individual's face. As the gaming level increases, room rates decrease. The tool is at the fingertips of anyone making a room-rate decision. It removes the layered process of marketing departments haggling with executive staff to obtain discounted rates or comps for individual players.

All that input is already in the numbers.

Player development decisions can be made in real time, as casino personnel can also access a player's information with the Find My Rate app on any device.

Benvenuti says Duetto is working on a new product to help large casino chains monitor the performance of each property in real time. Duetto has also unveiled a white paper urging properties to think outside standard evaluation patterns. Among other topics, it encourages them to think of intangibles.

"The paper is tied in with the concept of changing loyalty programs," he says. "In the past, you would stay at a property several times, obtain points and then redeem them after you've reached a certain amount. We encourage an instant-gratification relationship."

Instead of waiting to redeem points, they can be rewarded on total spend throughout the property. Even if someone does not qualify for a suite, for example, that person might be able to upgrade fairly quickly and easily at the time of booking.

"There are many ways to look at all of this. You'll find speculation about whether or not you're diluting your price for no reason if you give something to someone. One argument says not to, because the person would have come anyway.

"Another says that giving the person a discount presents a strong emotional connection between the customer and the property. That player will come back and book right with you rather than either of you paying Expedia. It makes them more connected to you."

One of Benvenuti's favorite conversion cases concerns El Cortez, a Downtown Las Vegas property and the longest continuously open casino and hotel in Las Vegas.

"Three years ago, it would have seemed like something out of the 1960s, right out of the Casino movie," says Benvenuti. "That was all great, but they were leaving money on the table. Now they're walking around, checking the rates on tablets. They're making more money, and it's fascinating to see. It shows me that technology does not have to be scary.

"If you have the right technology and it's implemented properly," he says, "it's a winner."
Please
login
to post your comments.
More Featured Articles