A Whole New Game: Making Money Beyond the Casino Floor
A dozen experts give their views on non-gaming amenities, marketing, millennials and more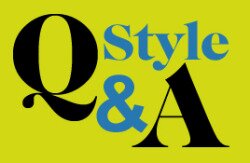 With gaming revenues flat or decreasing, it's more important than ever to develop non-gaming revenues through meetings and conventions, food and beverage, retail, entertainment and more.
   
While few casinos away from the Las Vegas Strip can generate more non-gaming than gaming revenues, there are numerous ways to boost profitability off the gaming floor. Casino Style spoke with 12 industry experts to find out how.
   
The roundup was compiled by Julie Brinkerhoff Jacobs, president and CFO of Lifescapes International, the design firm behind the volcano at the Mirage, the lake at Bellagio, and landscaping landmarks across the industry.
Participants include:
Brad Friedmutter – CEO, Founder and CEO, Friedmutter Group
Leonard Bergman – President/CEO, Bergman, Walls & Associates
Tom Hoskens – Founding Principal, Cuningham Group Architecture, Inc.
Dike Bacon – Principal/Planning and Business Development Leader at Hnedak Bobo Group (HBG)
Michael Shulman – Executive Director of Design & Business Strategy, Illuminating Concepts
Paul Gordon – Senior Vice President of Sales, Rymax Marketing Services, Inc.
Paul Curtis Steelman – CEO, Steelman Partners
Nick Schoenfeldt – Vice President & Principal, TBE Architects
Thomas A. Wucherer – Principal/ Founding Partner, YWS
Thomas J. Sykes – Principal, SOSH Architects
Lee Torres – Chief Marketing Officer, Pechanga Resort & Casino
Diego Alessi – Senior Principal/ Landscape Architect, Lifescapes International, Inc.


Non-Gaming Revenues

To satisfy customers and maximize profits, what non-gaming amenities are essential?

Wucherer: There isn't a single answer that works for every market or property, but there are a few must-haves.
Food and beverage has the No. 1 impact on customer satisfaction in just about every market. However, a well-rounded offering of retail and entertainment is typically just as important.
For maximum profit, casino properties must have a deep understanding of their customers. Who are they? What do they like? It's different for every market, and each property should cater to the desires of their target market by offering an array of amenities.
It's also important to consider the right brand associations, right price points, the right interaction between venues, and how the venues are organized. All impact customer satisfaction and revenue potential.
Hoskens: Las Vegas casinos get 60 percent of their revenue from non-gaming. The key is activities that attract a wide variety of vacationers. High on the list are outstanding restaurants, then convention centers and retail, and now we're seeing stadiums as the big draw, pulling in thousands for individual sporting events and concerts.
That still leaves 40 percent of revenues from gaming. As Las Vegas looks toward the future and with technology advancing at hyper-speed, gaming companies should continue investing in games research to see what can be the next big attraction. Games are going to change quickly.
To maximize profits, you need to have your finger on the pulse to be the "first in"—that's where the highest rewards are. Keep your IT people looking to that. The Venetian putting in an arena-style gaming environment is about being ahead of the curve. They're diversifying for their guests and building clientele for the future.
In emerging markets, there are many opportunities beyond restaurants and convention facilities. Look to theaters and other entertainment like bowling, retail such as outlet malls, specialty hotels, pools—anything to create a varied entertainment experience and attract a regional market.
Friedmutter: Property access. Providing adjacent, climate-appropriate parking and entries is key to customer satisfaction.
Knowing your customer and tailoring amenities like food and beverage create a synergistic experience and establish brand loyalty. Center bars, sports bars, electronic content-based venues and dynamic gaming areas increase the energy of the property, creating fun and competitive environments for players.
Gaming is a serviced-based industry. Making the customer feel like they're No. 1 and getting a good value for their dollar is as important, if not more important, as any brick-and-mortar amenity.
Schoenfeldt: For the first time, we've included a Zen garden and noodle bar adjacent to an area appealing to the Asian guest.
Structured, covered parking remains one of the most critical and cost-effective amenities. It enables guests to get closer to the floor and protects them from the heat, cold, rain and snow. Parking can consistently turn a slow gaming day due to the elements into one of the best.
Hotels are always an asset. The key, like most major investments, is to make it right-sized. A quality environment, including superior bed sets, linens and a multimedia experience, is critical. The single biggest hotel draw has followed the real-estate trend in luxury baths. "Experience" showers, superior linens and lighted wall mirrors are just a few of the upgrades our clients are insisting upon.
Also, the salon/spa concept has evolved as well. We've seen them become more focused on hands, feet and body. Hair has declined, but styling stations still persist.
What would you consider a good mix of non-gaming amenities for local, regional or large-scale casino properties?
Bacon: The roadmaps are pretty loose. Every market is different, and one size or program mix doesn't fit all.
In most markets, the percentage of non-gaming to gaming amenities is increasing, but it can vary widely. We see the percentages of non-gaming amenity seats to gaming positions ranging from 25 percent to 50 percent, depending on total resort size or proximity to urban environments.
Friedmutter: The casino business is very interesting because it's open 24 hours a day, seven days a week, 365 days a year. The market changes through the seasons, months, and even in the course of a day.
To engage customers, local properties become extensions of the community, with amenities that serve gamers and non-gamers alike. These can include dining venues, marketplaces, theaters, bowling, meeting spaces, bars and pubs and other places people want to return to on a frequent basis.
In regional markets, these amenities expand to include retail districts, sport facilities, and proportionate hotel components for well-needed getaways, while keeping a residential scale and feel.
The integrated resort approach is the best model for large-scale properties, creating memorable, iconic moments that people take away for a lifetime. Theme parks, beaches, shows, arenas, convention centers and world-class retail put anything you desire within reach. That captures customers' imaginations and creates a returning, loyal fan base.
Hoskens: At local casinos, minimal amenities can work. Great food, great meeting spaces, and great games—it can be that simple for locals.
In more regional markets, you need to complement gaming with amenities like theaters and bowling, some retail, other sports-related venues, and then of course hotels and hotel-related amenities. Drawing people in from farther away—especially for multi-day stays—takes those added attractions.
In the case of large-scale casinos in emerging markets, a standard amenity mix is pretty tried-and-true: convention center, great pool, water feature, cinema, bowling and retail.
Golf is a good differentiator that larger resorts can support. Branded restaurants also come more into play in large-scale venues. An overall amping up of the typical attractions works best for that type of market.
What are the secrets of honing non-gaming amenities?
Bacon: The challenge is not to define products that appeal to one audience or another, but take cues from all generational perspectives and customer demands, and incorporate them in new and exciting ways.
Alessi: Educational group opportunities in culinary arts may set a unique trend. With Las Vegas becoming a food-driven destination, casino resorts should create packages for guests centered on a culinary experience through the eyes of a chef.
Destination clubs are an interesting offering for adventure-driven clients, where they get adrenaline-boosting activities for enjoyment.
Hoskens: As architects, we believe "wow" spaces are still part of the nongaming attraction of resorts. Whether an iconic building element, a dramatic entry experience, or that branded destination within a property, good design gets people interested in and excited about visiting a place.
We're also seeing more casinos open up their gaming environments to the outdoors—to the pool area or to landscapes and natural views. These can be great differentiators in contrast to the dark, closed-off spaces we typically see. Another trend we're seeing and have worked with is supplying clean air at the floor rather than ceiling so that the fresh air comes right to the guests.
Schoenfeldt: As professionals, we've been in the "place-making" mode for some time with gaming properties. We now recognize that the refinement of space is more important. The essence of what's happening is on a personal-interaction level; our spaces need to facilitate that interaction.
Younger patrons want contact with people. All day long they work and play on machines and listen to canned music. They were raised in the "Kentucky Fried" system of daycare. They want release from the everyday machine. They yearn for interaction.
The underlying trend is to provide a space that encourages and facilitates the interaction of guests with each other and with the staff.
Sykes: While nightclubs are your traditional focus, day clubs are ever more engaging and rewarding for patron and property. Pool scenes interlaced with nightclub amenities—private access and VIP areas, bottle service, celebrity DJs—are important attributes, as are the character of the space and the whole focus of parties in the sunshine.
Wucherer: We've been talking about micro-environments for a while—a cluster of amenities grouped together to satisfy the needs of a specific customer psychographic profile.
In the past, we'd design casinos to encourage the movement of people around the whole property; now I think it's important to captivate a specific type of customer and engage them in a smaller physical space.


The Millennial Moment
What attracts millennial customers? What makes them stay?
Alessi: Millennials tend to favor a social, more experiential attitude, often spending as much money as Gen Xer's, yet staying a shorter time. Work and play go hand-in-hand, and often the expectation is for a more communal and convenient environment. Urban settings are popular.
Tech, quality of design, walkability, flexibility, and outdoor living are the key attributes of project amenities.
Bacon: Millennials as a pure demographic segment aren't currently good casino customers. They don't have the time, disposable income or propensity to gamble. A recent survey indicated they contribute an average of 5 percent or less of total gaming revenues.
For sure they'll be better casino customers in 20 years, but it's impossible to predict what they'll want then. Meanwhile, the industry seems to be losing sight of a huge, untapped market potential. The next significant customer demographic post-baby boomers is Gen X, which is estimated to be 80 million people. Many of the current sociocultural innovations can be traced to this market segment, not millennials. And they have money to spend.
Bergman: As a generation that grew up with hand-held and console games, millennials have shown less interest in traditional slots and prefer more interactive entertainment such as table games and sports betting. To stay relevant, slot manufacturers are quickly developing skill-based games to meet the demands of a clientele with constant entertainment available on a tablet or mobile phone.
We're not far from seeing games like those millennials grew up playing against friends in their homes, but in a casino setting and with money at stake. The advantage of this lifelong practice—whether real or perceived—is attractive to millennials. They're competitive and expect to see their results, especially when compared to those of their friends.
Steelman: Right now millennials are attracted to nightclubs and pools. In the future, we'll need to design casinos to attract them. These casinos will need to feature new and unique skill-based gaming.
Sykes: Millennials crave social interaction and want to be fully entertained—whether it's dining out with friends or experiencing the latest interactive games and technologies. The variety of offerings will attract them to the property. Entertainment and engagement will keep them there.
Wucherer: Emerging consumers want to explore, so how casinos package their offerings matters. Static experiences bore them. Remember, they're part of a society that has lots of information available to them. Finding the right elements and remaining genuine (not gimmicky) is key.
Nightlife. Still as hot as ever? What are the latest trends?
Bergman: Absolutely! In Las Vegas and major urban areas, nightclubs are going strong. World-class DJs establish residencies at the top clubs, and even midweek entertainers draw sizable crowds and long lines. Day clubs are popular during warm weather and offer the opportunity to enjoy a nightclub atmosphere with the bonus of working on a tan. Tops are frequently optional for all guests.
While these high-energy venues are big draws, there will always be a demand for smaller, low-key bars and lounges. Guests have many of the same expectations for their bars as for restaurants. From locally brewed craft beer to house-made syrups and bitters, even booze is elevated to surpass the offerings we once accepted.
Schoenfeldt: Nightlife with live music is growing, and guests are becoming more demanding about their expectations.
One trend we see is higher-quality spirits and designer drinks. While these drinks tend to be more expensive, millennials seem to be satisfied with fewer of them, and prefer a quality non-alcoholic alternative as well. The dress of nightlife patrons has improved. Baby boomers still prefer jeans, but millennials make a night of it, dressing more elegantly. As the father of three millennial daughters, I know—I pay the bills.
Again, quality is the key. This generation saw the rise and fall of MTV, and when they're out on the town, they want the real thing. An interesting component is the cigar-and-scotch bar, reminiscent of a simpler, more elegant time.
Shulman: Yes, it's still hot! It's about the brand of the internationally known DJ, interactive design interlacing with the interactive and personal relationship to the physical environment, and the external stimuli created by one's senses.
The trend is not about the five traditional senses broken down into their individual siloes, but the combination highlighted by the "sixth sense," or what can be deemed the X-factor. Millennials want real-time connection to each other and the world around them.
Steelman: Nightlife is not hot. Several casinos have successful nightclubs, but little is translated into the casinos. Most clubs are open three or four nights per week. People have overspent to create temporary attractions for a few. Over 50 nightclubs in Vegas have gone out of business. Today's high rollers hate nightclubs. Nightclubs put young drunk people into the casino at 5 a.m.
I believe in what Bob Stupak said: "The casino is my nightclub." When casinos feature skill-based gaming, the younger casino market will be reborn.
What would encourage millennials to share their experiences?
Gordon: Millennials and actually most of today's demographics live in the moment. Watch the cell phones light up at a concert or at a tourist spot. Everyone needs to share their experiences now. So experiential is a very new part of the casino experience.
Torres: Millennials are unique due to the diversity of the group. They range from 16 to 35, giving them a huge spectrum of mindsets. On one end, you've got people in their mid-30s settling into careers and settling down. At the low end, you're talking to teenagers.
Age gap aside, millennials are driven by experiences and are digital natives, always aware of their options. By staying ahead of digital trends and making them comfortable and engaged, you'll gain loyalty from this seemingly unsolvable generation.


Food Fight

What are the current trends in F&B? How often do operators change their F&B offerings and why?
Bergman: Dining out is less and less a special occasion and more the norm. Social, unfussy venues are popular with diners of all ages and backgrounds; a space that's equally approachable for families with small children, young professionals at happy hour and baby boomers ensures that these restaurants remain busy.
A focus on health and social responsibility means sustainably and locally-sourced food is preferred. Chain restaurants with lengthy menus are losing ground to one-off venues featuring fewer dishes that allow the freshness and quality of ingredients and skill of the chef to shine.
Friedmutter: The perceived value of food and beverage is the same as it was in the old-school casino world. Customers want variety, quality, and great service for the best price.
Gaming properties need to stay on top of their business by assessing the market and giving the best they can. You have to have the exact number of blueberries in every muffin!
Staying current and keeping up with trends is paramount to a property. Celebrity dining, healthy options and farm-to table are all in vogue.
Hoskens: Brand-name franchises in casinos continue to be the trend. We're also seeing a shift towards more food markets that feature display cooking and presentations and more branded elements than traditional food courts or buffets.
We've noticed that as operators renovate and remodel their casinos, they're totally changing their food venues to offer the latest concepts and brands.
Shulman: Trending right now: upscale, fast-casual, deconstructed food, farm-to-table organics, and mostly being part of the experience.
People don't want to leave the action for a meal. The food experience should be part of the overall casino experience, not hidden in a dark corner. Staying relevant isn't about the real estate, it's about the offering, the menu, the event and the see-and-be-seen culture.
Sykes: Within food and beverage trends, alcohol is leading the charge. In the last few years, more beer-focused F&B concepts have emerged. Other trends we've observed include more marketplace food/farm-to-table, wine bars and beverage options, and coffee shops and lounges that offer small plates and high-end cocktails, craft beers, and fine wine and whiskey selections.
Restaurants tied to celebrity chefs and other strong brands are also trending right now.


Social Interaction

How do your clients use social media to attract customers?
Bacon: To enhance its online customer service, our client the Sycuan Tribe and Sycuan Casino strengthened their social media communication on Twitter and Facebook. They've leveraged cutting-edge cloud technologies to design and develop the gaming industry's first truly engaging and responsive mobile application for iPhone and Android users. The app provides quick and easy access to important information about entertainment events, dining options and personal club accounts, and lets patrons participate in exclusive offers and rewards.
It's visually inclusive of younger and older generations. Their customers consistently say the new phone app is a major driver in where they decide to game.
Bergman: BWA recently completed a tribal casino bar centered entirely on social media engagement.
From the name of the venue to the drinks on the menu, every aspect was designed to be shared. When patrons use certain hashtags on social media sites, their posts are shown in real time on screens throughout the bar. Gone are the days of "no photos in the casino." Properties today know that a lack of social media presence means they're out of touch.
Friedmutter: Many of our clients are using social media as a way to create a "pre-opening" fan base for their properties.
Projects are sharing what used to be secret industry information: live construction cams, renderings, naming, branding, sneak peeks of interiors, key employee profiles and live webcasts, community outreach, giveaways, employment opportunities—the list is endless! Starting early to raise awareness of the brand and build excitement has effectively created customers before the doors even open.
Shulman: Social media is the event journal of millennial life. It's not about inventing new social platforms but reinventing the physical space though the revolving reinvention of digital experience. It's also not about verbal bragging rights. It's about global social credit.
Wucherer: In this day and age, guests are looking for their 15 minutes of fame, 15 seconds at a time. Providing a variety of opportunities for shareable moments is most certainly the goal.
Operators are also using their own social pages to promote the latest and upcoming events. This stream of conversations from consumers helps properties understand what's resonating and what's not, and refine their environments/events/experiences to meet and exceed consumer expectations.
What social media platforms do you find most effective? How do you use them to drive engagement, customer acquisition and retention?
Gordon: Rymax has been in front of the revenue shift because we saw that ancillary services created a greater revenue stream than gaming. This was due to the aging of the boomers and the emergence of the millennials.
We took an in-depth look at all social media so we could speak to the broadest possible audience. Casino promotions and calls-to-action via various sites are important, but creating a social network that reinforces the attributes of the casino and its promotions through actual players is paramount.
Traditional social media platforms such as Facebook, Twitter and Instagram drive engagement, customer acquisition and retention. Facebook is consistently the most successful platform to run marketing campaigns and drive engagement through contests and promotions. It's great to connect current and potential clients with the events and activities on our main web page or blog. But Facebook is starting to be less of a force for the younger demographic, and that demographic is quick to seize on opportunities at the spur of a moment.
Social media is a vital proponent of the marketing strategy. It provides invaluable data about what players like, don't like and want to see more of. It lets us tailor our programs to fit the targeted audience and successfully promote, implement and maintain our programs in the industry.
Torres: If you ask most businesses, they'll say Facebook is a huge factor in digital marketing success. We're no different. Some look at Facebook as a simple social network, but it's much more than that. With the ability to target posts and ads using an exhaustive list of demographic and psychographic attributes, you can be sure you're getting your message in front of the correct audience for maximum effectiveness. This helps not only engagement but loyalty, creating brand ambassadors to advocate for your brand.
What impact do rating sites like TripAdvisor and Yelp! have on your clients' decision-making?
Gordon: We live in a new world where rating sites need to be looked at carefully. If a service is provided to 1,000 people and they're all satisfied, the percentage of people from that group who will take the time to offer a review is fairly low. Their expectations were met, and they were satisfied.
Get one or two people in that group who had a bad experience or felt less appreciated, and the probability of them saying something negative increases. Negative reviews can come from "trolls," the competition, or from a customer's legitimate feeling that they were not satisfied. We stress that our clients always look for promotions that initiate trial. Let players experience and decide for themselves.
Recommendations from peers, friends and coworkers are very powerful. If there's a common thread of discontent, it can be addressed. Rating sites serve an important function, but should not be the only criteria for a player to make a decision.
Torres: Review sites are the new word-of-mouth advertising. With such a large population of online users and reviewers, a bad review on Yelp!, TripAdvisor or a community forum could devastate your business.
Maintaining a positive image on these forums is essential to a thriving business these days.
Please
login
to post your comments.