Welcome to Casino Style
Casino Style expands its focus on non-gaming amenities in today's casino resort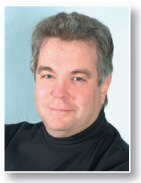 For the past dozen years or so, Global Gaming Business has produced Casino Design, an annual magazine dedicated to the architects, designers and builders of the casino industry.
    
In recent years, the pace of growth in that sector has slowed, even as the industry expands. At the same time—and for many of the same reasons—casino revenue has flattened, and non-gaming revenues have become more important. More and more, casino executives are looking to non-gaming amenities to grow their properties.
    
As a result, Casino Design required a revamp and a re-branding. Welcome to the first issue of Casino Style.
    
The cover story on entertainment is indicative of Casino Style's new direction. Whether your guests buy in or are comped, entertainment is one of the most powerful ways to define and brand your property.
    
Building and renovation won't cease—far from it. Just look at our "Building Excitement" department to note the extraordinary, cutting-edge, relevant work of the industry's best architects and designers. But Casino Style is about more: restaurants, pools and spas, meetings and conventions, entertainment and nightclubs, and even cleverly built promotions. We'll cover the new ways casinos reward customers for non-gaming spend, and explain how to find and keep those non-gaming guests.
    
One holdover from Casino Design is the Q&A compiled by Julie Brinkerhoff-Jacobs of Lifescapes International. What makes it different this year is a roundup from experts outside the design field, and a new emphasis on marketing. The experts brought together by Julie provide insight that will benefit all casinos.
    
Casino Style will be distributed at G2E and appropriately, the Integrated Resort Experience exhibit dedicated to non-gaming amenities. Exhibitors at IRE will be prominently featured in upcoming editions, along with their products and services.
    
So welcome to Casino Style. It's an exciting new venture for us at GGB. We invite your feedback and perspective as we develop this valuable new tool for the gaming industry.
Please
login
to post your comments.