2021 Design Q&A: Redesign and Repurpose
Casino Design's annual interview session with the world's top architects, designers and builders of gaming projects around the world.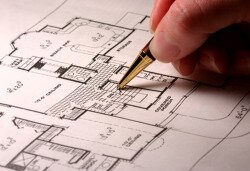 In Casino Design's annual Q&A with expert architects, designers, builders and developers, this year the subject is the reuse of older buildings, and what constitutes a successful renovation. We started with this premise:
    
"It's quite clear that any particular casino design has a shelf life appropriate to the time and place when and where it was built. How do you keep your offerings fresh and your property intriguing to customers?"
    
These questions were put to the experts once again this year by Julie Brinkerhoff-Jacobs, the president of Lifescapes International.

1. Short of tearing the casino down and starting from scratch, how can you redesign and repurpose an existing casino? What are the appropriate steps to take?

Dike Bacon: Defining long-sterm vision is critical to establishing any kind of project clarity. We recommend starting outside in. This process starts by asking the hard questions in order to inform the dialogue. As an example, if the facility is not delivering consistent entertainment value across all offerings that is sustainable from a competitive advantage standpoint, what has to dramatically change, or maybe even completely go away, in order to achieve the desired business result?
    
Every aspect of the operation, including the sacred cows, has to be on the table. We've often been hired to help repair (from a design standpoint) what we call "repetitive addition syndrome." These are typically historic knee-jerk facility improvement responses to short-term market challenges or opportunities that have no connection to a consistent thread of a larger vision. All of a sudden the place becomes a mish-mash of completely unrelated design aesthetics or levels of quality, and everything has to be ripped out or renovated in order to create a cohesive whole. With a defined vision and the right implementation plan, a facility can incrementally build into an informed and competitive end result.   

George Bergman: Every remodel project should be a "game-changer" designed to generate increased revenue over the prior use of the space and to encourage new guests to become repeat visitors. The most important early step is to work with the owner to evaluate the current earnings of each area of the property. Then we identify which spaces will offer the maximum return on investment based upon the renovation budget. The initial concept of the revitalized area is continuously updated throughout the design phases with consistent reviews and approvals by the owner.

Brett Ewing: The best first step is an analysis of your existing patrons coupled with a look at your potential customers. The spending habits of your current customers will help to tell you what you're doing well (and how you might be able to capitalize on that success), while the potential pool of new customers is an indication of opportunities for change and improvement. Are you looking to market to a younger generation? Are you hoping to extend the geographic reach of your current operation? Are you wanting to increase weekday traffic with more business travelers? These are the kinds of questions to ask up front to help create a vision for how you see your property redesign evolving.
    
Next, check out your competition. What are they doing—or not doing—that can help you determine a clear understanding of what will differentiate you from other offerings? It's important to understand how the market of competition has changed or what forces are being demanded by customers and not being met.
    
Once you've determined the customers you want, consider the programmatic elements it will take to attract them. This may vary widely from less impactful (the addition of a fine-dining restaurant) to more impactful (adding a hotel and convention space). Once that "wish list" program of redesigned or expanded elements is identified, you can move on to the business of establishing their associated budgets that will be used to gain approval from ownership before moving into a property master plan process.

Brad Friedmutter: The redesign or repurposing of an existing property starts with the property location's surrounding economics, demographics and environment. The owner's vision will certainly take into consideration the costs versus benefits of this major capital investment and proceed accordingly. If the property was initially developed based upon a well-thought-out master plan, the roadmap is largely in place. If this is the case, it then becomes a conversation about changes and upgrades in FF&E (furniture, fixtures and equipment).
    
If no prior master plan is in place, then this would be considered the "first step." The physical opportunities and constraints of the building are studied, along with the "wish list" of the owner, to best determine the most appropriate approach to the redesign.

William Langmade: The first step in redesigning a casino is to understand who your client base is, and whether you want to keep them and maintain or increase participation or go after another segment of the market. From there, you must understand your financial assets and goals. How much will it cost versus a good, better, best scenario as to ROI on those dollars? At this point, you bring in the design team, gaming team, construction team and FF&E procurement agent to collaborate on design, budget and schedule.

Glen Maxwell: Have a clear vision of the desired goals and needs of the renovated space. Pick an experienced (complete) team early based on their qualifications and align their success with the success of the project. Avoid situations or arrangements that put the designer's or developer's goals at odds with the constructors. Have a dedicated, decisive and empowered leader to focus on the project. Set realistic budget and schedule expectations for the entire project, not just construction. Hold all team members equally accountable for their deliverables—internal and external. Maintain positive and regular communication at all times.

Nick Schoenfeldt: Technology has dramatically altered the gaming floor and the support thereof. The introduction of "ticket-in/ticket-out" has eliminated the need for multiple cashier cages. In an existing facility, this equates to making more floor space available for additional gaming or amenity support. While nothing is "simple" in a renovation or remodel, the most basic changes can create great impact. In a recent renovation, our design team redesigned the carpeting, wall finishes, column enclosures, decorative lighting and some simple ceiling details. This resulted in an entirely new, fresh and clean design style. The revenues on the property increased by 10 percent. Keeping the goals of the renovation in proper perspective is paramount to a successful project.

Paul Steelman: An architect needs to fix whatever is wrong with the property, from the site/district, to the gaming floor, to the hotel, to the tandem activities.

Thomas Sykes: Casino design is so intimately related to the reality of your market and the message of your brand that, ultimately, all casinos will be redesigned to reflect the market changes and refocusing of brands to stay fresh and relevant in your patron's eye. If a survey was done of all existing casino facilities, and budget was not an immediate factor, much of our current product would be under redesign and market refocus.
    
One of the key design parameters appears to be responsible and brand-reflective design of a relatively stable casino environment, allowing easy game and product replacement and relocation, with a perimeter of interactive retail, dining and entertainment features which can and will be changed out at predictable costs with active and fresh facades, engaging interiors and quality offerings within—good casino design within brand-reflective and market-focused amenities.

Dan Trust: Ownership should have a program. What is the goal to be achieved? What are the customers' expectations? What are the clients' financial objectives? The most creative owners have a "big idea." The next step is to assemble the best consultant team to facilitate that vision and make it happen.

Tom Wucherer: The first step is research. It's important to go beyond player's club data and talk to your customers about their experiences with the property. You'll also want to talk with consumers who are not yet patrons of your property. Customers and non-customers will willingly give you information about their experiences and preferences, and even tell you why they haven't ventured into your property.
    
Employees are also an important group to consult. Their firsthand experience as to the functionality of a space is a significant asset, and worth taking the time to harvest. Thoroughly researching the property's various consumers will provide direction, focus and valuable insight. In addition to consumer research, you'll want to walk the property with key stakeholders and experts. Key stakeholders will offer insights pertaining to their vision, and architects and designers experienced in casino design can help shape the vision and eventually translate it to the built environment.

2. Which areas of an existing casino, in your experience, often (or infrequently) require redesigning?  

Bacon: With the exception of the back of the house, there are very few areas of an existing facility that shouldn't come under rigorous scrutiny. Anything that the customer readily sees and interacts with should be subject to improvement and overhaul. The internet has certainly changed how a critique is communicated to the public. Typically, the vast majority of renovations and improvements focus on upgrading non-gaming amenities, because that's what sets a facility apart. An amenity mix of exclusive offerings that appeals to multi-generational customer profiles generates buzz and increased visitation.   

Bergman: Restaurants, bars, nightclubs, specialty gaming areas and guest rooms all require frequent updates to maintain guests' attention. Whether this is accomplished by refreshing interior design elements or by completely replacing one venue with another, this must be done regularly. The casino floor must also be kept fresh, but requires less frequent and less dramatic revisions. Back-of-house areas require little in the way of renovation with the exception of technology updates and standard maintenance of the spaces and finishes.

Ewing: Restaurants are the most frequently redesigned parts of a casino resort. The scale of most restaurants makes changing them a more bottom-line-friendly approach to reviving what a property can offer guests. Similarly, refreshing hotel rooms is also a high priority for owners who want to remain relevant in the face of their competition. Changing furnishings and fixtures can instantly transform the overall feel of a hotel without significant (and more expensive) structural modifications.

Friedmutter: Typical areas for redesign include various portions of the casino itself, hotel guest rooms, restaurants, bars and lounges. Less frequent areas may include the conference and meeting facilities, pool areas and property exteriors, and parking options.

Maxwell: New gaming equipment is strategically relocated frequently to attract and retain customers. Large, intrusive construction renovations of main gaming venues are less common—usually incremental changes are adapted to minimize large-scale revenue stream disruptions. As certain gaming trends change, however, some specialized venues are repurposed. A recent example has been the declining trend of large poker rooms and the repurposing of these spaces for other gaming or entertainment venues.
    
Guest rooms are typically refreshed on a cycle of every five to seven years. "Puff-and-polish" upgrades are most common and quickest—carpeting, paint, wall covering and soft goods can make a dramatic difference in a guest's experience. On a longer cycle, room renovations that involve bathroom upgrades, electrical modifications and layout configurations are more intrusive but are required to make large leaps in a dated design. Nightclubs especially go through dramatic changes in structure, equipment and acoustics. Being unique and current is the lifeblood of a successful club.

Steelman: High-limit gaming areas and attractions often need to be updated. In the future, the casino floor will be revised significantly to include new forms of unique gambling devices.

Sykes: The casino floor, ironically, is rarely in need of a full redesign. Changing out games to current product, refreshing signage, slot and table relocations and featuring new interactive amenities on the gaming floor account for most of the refreshing in the actual gaming area. In the case of the hotel product servicing a casino, the majority of the room, hallway and public areas servicing the patrons are often left too long without renovation and refreshing finishes.

Trust: Entertainment venues, nightclubs, day clubs, pool areas and food venues are constantly changing. These areas of the casino have become as important, and in some cases an even more important revenue generator than the gaming floor. The goal is to attract the customer and then keep them there for as long as possible. In order to do that you need to keep the amenities fresh and exciting.

Wucherer: Employee spaces should equally be addressed. Offering a well-kept and upgraded retreat for your employees is a subtle way of showing them that you care—happy employees are often contagious. I would also recommend reviewing the back of the house to eliminate deficiencies and/or conflicts.

3. Once a specific area has been identified, which key personnel/consultants are required to provide meaningful input and direction for a successful property improvement?

Friedmutter: The owner's development and operations teams are key, along with knowledgeable consultants in the areas to be modified. For example, hotel room modifications often include updated audio/visual equipment; a variety of new in-room technologies; finishes with environmental, or "green" consideration; and new FF&E.

Langmade: The key personnel/consultants to bring in at the beginning of the design development include the gaming/operations team, marketing, design, construction and procurement. The operations/marketing team will give direction, and design can start laying out alternatives. The construction and procurement teams can start laying out schedules and budgets to assist design. All of these players are important at different times, but they all should be included in the beginning of the process.

Schoenfeldt: With a strong architectural design team made of architects and interior designers, the other design consultants should follow their lead. The main vision for the space is provided by the need and goals that the owner or client sets. It is important for all stakeholders on the client's side to be able to comment. Only management can make the final decisions, but if the staff has input then the solution is better. The design team needs to realize that no decision is valid without the client.

Wucherer: The most important aspect of any successful property improvement is research. It's important to know the wants and desires of your customers and employees—the only way you can truly know what they want is by taking the time to understand what they want, why they want it and the best way to deliver it. In addition to this, for any food and beverage space you should consult the chef, interior designer, lighting designer, graphic designer, food designer and architect. For any entertainment facility you should understand the anticipated entertainment and the level of customer involvement. It truly depends on the function of the space and what your customer is looking for, which ties this all back around to the importance of research in designing a space.

4. While the operation of a casino continues during a "repurposing" phase, how do operators and designers work together to keep revenue flowing during construction?

Bacon: Depending on the extent of the renovation, there is often no way of getting around significant impact to the customer experience. Beyond the proper phasing of the work and safety, the best thing to do is just make the customer a part of the construction process and build expectation for the new and enhanced facility. They then become stakeholders when they're included in the communication streams.

Bergman: Phasing plans which are carefully worked out with the owner and the contractor will minimize cost and construction time and result in reduced inconvenience to guests. Well-planned phasing has led to increased visitation on many of our projects in anticipation of new venues opening.

Ewing: Proper phasing is the open-heart surgery of design. It's critical to work with the GM, operations people and others like the CFO to work through the phasing issues of a project. Interestingly enough, construction need not be a negative if you market it correctly—people get curious and excited when they see construction and hoarding walls or sneak peeks into construction areas.             

Promotions during construction can help divert dollars and attention to other parts of a casino that may need an extra traffic boost from a reminder that things are still up and running.

Temporary locations are another possibility. We are currently renovating Little River Casino Resort in Manistee, Michigan. While the buffet shuts down for its major redesign, the property is temporarily setting the buffet up in the convention center. Guests won't miss it, and they will have a completely refreshed buffet to enjoy when construction is complete.

Langmade: The key to minimizing revenue loss is: (1) pick the right time of the season to start demo and construction of the project; and (2) do not start the project until you have all construction materials, FF&E and gaming equipment in the warehouse or close by.  

Sykes: Renovations and repurposing of all sizes and scales demand an intimate relationship, a pas de deux of operator and designer. Each must understand and respect the demands, responsibilities and aspirations of the other, and each must keep in step with the other. Common vision, early planning, phased approach, tried and trusted consultants, respect for budget and schedule and daily updates are but a few of the steps to keep all in stride.

5. What are the elements of a successful redesign?

Ewing: A redesign is successful when you have created a memorable experience that people tell their friends about. It's about creating a buzz that gets a targeted group of new clientele to come visit. We also go back to the importance of operational function. Make sure operators love the redesign as well. Take care of the employees during the process—they use the space the most. If the employees aren't happy, the customers won't be happy. That's huge! Taking care of the employees is something we've been hearing a lot more of these days.

Friedmutter: A successful redesign has many important elements. A few include realistic budgets and schedules, practical owner expectations and knowledgeable consultants. Practical issues such as known current conditions, property restraints, and utility, traffic and site considerations are critical, as well.

Schoenfeldt: In a redesign the most important thing is to make an impact. Any redesign should bring a fresh, new look to the facility. Even simple replacements should consider how to capitalize on newer design trends and statements. The use of color, texture and light can build upon parts of the existing while breathing in new life.

Steelman: To simply create a smile on every customer's face.

6. Does budget strongly dictate what can be successfully achieved with repurposing a casino?

Bergman: Budget will always govern what can be achieved in any given project, but the successful allocation of that budget is where our professional expertise is tested. An experienced design team can work miracles for an owner with even a modest budget. It just takes creativity and vision.

Langmade: The capital budget is one important element in the repurposing process, but staying on budget is more important, as the allocation of capital is tied to a return on investment. If the budget is overspent, then you have negated the rationale for the redesign in the first place.
 
Maxwell: Having a realistic expectation on what the renovation scope will cost in the target space is vital. In renovation work, the existing infrastructure of the venue is costly to modify and usually does not contribute to the return on investment directly. Structural elements, main electrical feeds and/or mechanical trunk services are often in conflict with a desired renovation's final design.             

Discovering these issues during construction can be devastating to a tight budget and schedule.  

Steelman: No, ideas do.  

Trust: Always. Budget is always important and best faced early in the process. We provide an opinion of probable cost as soon as there is an approved conceptual idea. This way there is a clear understanding by all parties of what level of the vision can be achieved.

Wucherer: Budget does impact, but it doesn't necessarily have to dictate, what can be successfully achieved when repurposing a casino. It's important to know what would be most beneficial to the casino to maximize the impact the redesign will have on your customers and employees. Casinos should have yearly budgets for maintenance and major changes. By allocating the budgets correctly, the facility can spread out the cost and budget impact on the casino over time.

7. How have you "redesigned and/or repurposed" your own company to respond to current market conditions and customer preferences, if at all?

Bacon: We are currently undergoing a leadership and ownership transition. Change is always a great opportunity to think differently and act differently. A number of years ago, we proactively established a sense of urgency and started planning for this event. Following the fundamental approach we use with our clients, we first defined a vision necessary to inform our decision-making. We then established a guiding coalition of senior leaders to articulate the vision to the firm at large and then lead the implementation.

One of the most compelling aspects of this evolution of our company is a renewed and strengthened effort to empower many others in the organization to act on the vision in ways that are unique to them individually and professionally. Our philosophy is that we're all stakeholders in the future success of our enterprise, and we can't afford not to take full advantage of the unique talents and contributions virtually every employee can make.

Bergman: Constantly! The cyclical nature of this industry requires that we anticipate what's coming next and stay a step ahead of the curve. To that end, BWA has implemented key initiatives to support our core competencies. Specifically, we have invested heavily to reposition the firm, enhancing and expanding our architecture and interior design staffs. We are improving our infrastructure and technology, focusing on innovation and the processes necessary for elevating the firm's design work-product significantly.
    
In 2009, we made the strategic decision to expand our footprint to Southeast Asia with the opening of an office in Vietnam, and within the past year we have initiated operations in Macau to serve clients in the region. Nimble response to the ever-changing design trends and consumer demands is the key to success in our business.

Ewing: We have created design-build partnerships to successfully renovate, remodel and repurpose casinos so that when we design we are able to keep it within the budget parameters the clients need. Clients appreciate the combination of great design and budget consciousness that a design-build situation can provide. Getting a contractor on board right away is always our recommendation.

Friedmutter: Our philosophy remains the same—committed to the success of our clients. We understand the ebb and flow of the casino business and respect the changing market conditions and needs of our clients.

Langmade: PMI has repurposed several areas of our company since the economic downturn. We looked at areas that would increase our efficiencies in reporting to our clients, obtaining bids, tracking shipments and streamlining our computer system. We looked at our staffing and concluded that we have it right and did not change our system of separate teams of project management, expediting, and job cost personnel overseen by an executive team. It costs us more money to operate this way, but we cannot do the large gaming projects we do without these teams separately focused on their missions.

Maxwell: With up-front collaboration and forensic research being so critical in renovation work, we have invested heavily in technology to aid site investigative services. Laser scanning and 3D modeling capabilities shorten our evaluation time and increase accuracy in verifying as-built conditions. Similarly, we have modified our preconstruction services to dedicate field personnel early to ensure a cohesive, vested team for the complete life of a renovation. Early in the preconstruction process, the key members of the construction project staff are incorporated. This practice has shown marked improvements in consistency in communication with clients and designers, and instills a higher level of confidence with owners as a project matures.

Schoenfeldt: We have retooled our workflow process at TBE Architects to respond to the changing environment in hospitality design today. In the past, most every design decision was reviewed by the entire staff. We were very consensus-based in our approach. Now the team reviews the design, just as a client will—in a presentation format. We have empowered smaller "SWAT teams" to design, detail and document our renovations. This has resulted in much faster turnaround for the owners and greater job satisfaction for our staff.

Schoenfeldt: We do it every day.

Sykes: At SOSH, we are recreating our future by reinvesting and celebrating in our core and senior staff. Roles in leadership, design, production, quality control, project administration and marketing are shared and new opportunities in ownership and firm direction are all in process. Our SOSH team is at our creative best, and we work smarter and in sync with one another within these challenging times.

Wucherer: YWS has responded to the changing market in a variety of ways. We've expanded globally with four offices in the heart of the world's leisure destinations, including Las Vegas, Tulsa (Native American services hub), Singapore and Macau. We understand that leisure and entertainment seekers are looking for world-class experiences, so we added a market and consumer research division to better understand hospitality, gaming, retail, dining and entertainment consumers.
 
Our research division conducts ongoing qualitative and quantitative research to identify market trends and consumer preferences, which are then applied to our designs. We've built an interior design team to ensure that architecture and interiors work in tandem to deliver "wow"-worthy experiences, and we've expanded our services beyond design to help our clients with every step of the development process.

--------------------------------------------------------------------------------------
2021 Panel of Experts

MODERATOR
Julie Brinkerhoff-Jacobs, President and CFO, Lifescapes International, Inc.

PARTICIPANTS
Dike Bacon, Principal and Business Development Leader, Hnedak Bobo Group (HBG), Inc.

George Bergman, Executive Vice President, Asia Operations, Bergman, Walls & Associates, Ltd.

Brett Ewing, AIA, NCARB,Director of Resort Development Las Vegas, Cuningham Group Architecture, Inc.

Brad Friedmutter, AIA, Founder and CEO, Friedmutter Group

William Langmade, President/Founder, Purchasing Management International, L.P.

Glen Maxwell, Vice President of Preconstruction, The PENTA Building Group

Paul Curtis Steelman, CEO, Steelman Partners

Nick Schoenfeldt, Vice President, Thalden Boyd Emery Architects

Thomas J. Sykes, AIA, PP, Partner, SOSH Architects

Dan Trust, Executive Senior Principal/Chief Operating Officer, Lifescapes International, Inc.

Thomas A. Wucherer, AIA, LEED AP BD+C, NCARB, Principal, YWS

Please
login
to post your comments.
More Featured Articles