All Hospitality All The Time
Thalden Boyd Emery Architects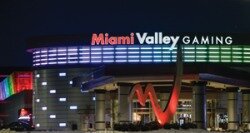 During the past 40 years, the Native American-owned firm of Thalden Boyd Emery Architects has become one the best-known casino-hotel architects in America. Empowered with the motto "All Hospitality All The Time," TBEA has a depth of experience like no other Native American-owned architecture firm. Its passion in architecture and design has led to working with more than 102 tribes and First Nations, building more than 200 casino projects and more than 400 hotels.
    
TBEA's portfolio includes working with some of the most recognized companies. Past clients have included Harrah's, Hilton, Holiday Inns Worldwide, Hyatt, Marriott, Radisson, Donald Trump and Delaware North Companies Inc.
    
Hotel & Motel Management magazine ranks TBEA a "Top Design" firm in the hospitality industry in the United States. It is a company with extensive experience designing destination resorts, gaming floors, atriums, hotel rooms, entertainment venues, convention space, multi-use space, retail, restaurants and parking garages for tribes in the United States and Canada.
    
The company, with its highly experienced staff of professionals, consolidates offices in Las Vegas, St. Louis, Tulsa and Phoenix. It combines the Native American background and design expertise of Chief Boyd, chief executive officer and principal, with the creative hotel and casino design expertise of Rich Emery, president and principal, plus the production talents of Nick Schoenfeldt, vice president and principal.
    
Since 1971, TBEA has been architect for resorts, hotels and casinos and for the hospitality and gaming industries. The firm's approach of creating "ordinary to extraordinary" is based on developing unique and exciting visions and bringing them to life.
    
TBEA took the leading edge of the wave of mega-resorts in Las Vegas, designing technical theming drawings for resorts like the Venetian Casino, Hotel & Resort. The firm has built a reputation for delivering projects on time and on budget.
    
TBEA provides full architectural services including master planning, engineering and interior design.
    
Thalden Boyd Emery Architects is an active associate member of the American Institute of Architects and an associate member of the National Indian Gaming Association.
    
To learn more, visit thaldenboydemery.com or contact Linda J. Roe, vice president, business development or Kevin Chapman, manager, commercial business development, at 314-727-7000.
Please
login
to post your comments.