Saved from Saturation
How can designers help owners battle the saturation issue?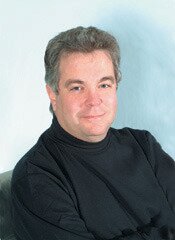 When you say "saturation" to someone in the design and construction industry, they're more likely to worry about leaking water pipes, or maybe vivid colors on the walls of a room. But when you say "saturation" to a gaming executive, they'll go pale, start to stutter and wonder what happened to their customers.
    
Because in the gaming industry, saturation is when the product supply of gaming is exceeding the demand. We're seeing that in several jurisdictions.
    
The poster child right now for saturation is Atlantic City. Since the beginning of 2021—as of this writing late in the year, anyway—five casinos have closed, with a loss of more than 10,000 jobs, millions in tax revenue for the state, and a reduction in choices for visitors.
    
What happened? Competition, for the most part. When casinos opened in Pennsylvania, one of Atlantic City's principal markets, in 2004, Boardwalk gaming executives weren't terribly worried. After all, in the late 1990s, Delaware introduced gaming at the state's racetracks, and it barely dented the Atlantic City market. And with a gaming tax in Pennsylvania exceeding 50 percent, how could they compete with what AC gives away? What, me worry?
    
Well, they should have worried, and began to worry when they realized Pennsylvania allowed its casinos to write off marketing expenses before reporting revenues, so they could almost match AC offers. So why would a casual player drive the hour or two to get to AC when they can get to a closer casino in less than half an hour? They didn't, and the slide of Atlantic City began.
    
To their credit, Atlantic City officials realized 10 years ago that there needs to be more non-gaming attractions, but as gaming revenue slumped, so did the funds available to develop those attractions.
    
And the casinos in Pennsylvania, the beneficiaries of Atlantic City losses, soared for a few years, but have now leveled off. And with talk of a second casino in Philadelphia (in addition to two in the Philly suburbs), there is a very real possibility that gaming revenues could start tumbling there.
    
And what about Foxwoods and Mohegan Sun? Yes, the economic collapse in 2008 hit those Connecticut casinos hard, but their business has not rebounded and there isn't much in the way of new competition over the last few years. So they've ramped up their non-gaming attractions to new levels.
    
So as designers, how can you help owners battle the saturation issue?
    
The answer is, of course, to create properties that are "must-see" attractions for gamblers and non-gamblers alike. The owner must have a vision of how gaming can support such things as entertainment, meeting and convention space, retail, restaurants and other hospitality options. As designers, you have to deliver on the promise that your creation will produce a buzz and excitement that will transcend gaming and attract a wide range of visitors.
    
Casino Design magazine is packed with such suggestions: how to create something out of nothing; why nightclubs can be a game-changer; what tribal gaming operations can do to diversify revenue streams; why boutique hotels can be a powerful product…    

Each year, Casino Design is a labor of love for us and for all the participants. The passion behind their comments and the power behind their words is evident with just a quick read, but I'm sure you'll want to drill down and discover the secrets that our experts are revealing.
This year's Casino Design is saturated with information and great ideas. And that's a saturation we can live with!


Please
login
to post your comments.