The Bottom Line
Return on investment determines non-gaming amenities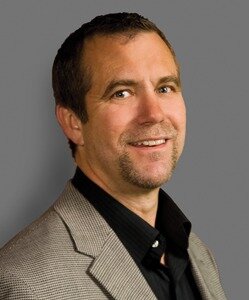 Whether planning a new casino or expanding an existing one, one of the most important questions an owner can ask is: "Which amenities are the best choices for my casino?" And while the answer is not always obvious, finding the right response can be crucial to your success, especially in today's highly competitive gaming environment.
    
Perhaps the best answer to the non-gaming amenities question is another question: Which will bring the most income to the casino per dollar invested? All amenities added to a casino property will be of some value, but determining those that provide the most value will have significant impact on your bottom line.
    
Of course, finding the right mix of non-gaming amenities will depend on the particular property, its unique market area, and the competition. But, clearly, building those that produce the highest financial return makes a good deal of sense. You may be surprised to learn that two of the standout financial performers will be found nowhere near the casino floor: hotel rooms and parking garages. Here's how these amenities can benefit your casino business:
    
• A parking garage can turn the worst casino day into a great casino day. Regardless of the casino's location, there will be days when guests just don't want to park on a surface lot or walk any distance. Maybe it's snowing, or raining. Maybe it's just too hot outside. The fact is, any inclement day has the power to keep your guests in the comfort of their homes and away from the casino floor.
    
Even on nice days, when the casino is busy, some guests may not visit because they don't relish driving around looking for a spot—and then walking a mile to the casino entrance. But, you say, I can solve those problems by offering valet parking, right? Well, yes and no. Many people are touchy about leaving their cars with strangers, especially teenagers, even if the service is free. But give those same people a sheltered parking space, close to the casino door, and they'll be more inclined to visit whenever the mood strikes them.
    
• Hotel rooms add to casino profits in much the same way. It seems obvious that adding a couple hundred hotel rooms would improve gaming revenue. But most owners don't know that the hotel's actual financial results exceed most forecasts. First, GMs report that a hotel operation on-property enhances the casino's image as an entertainment destination—even for those guests not planning to spend the night. And, more important to the casino owner, the hotel will attract guests who don't live within easy driving distance of the property. And let's not forget one of the fundamental "truths" about the casino/hotel combination: one night's stay means two days play.
    
So which non-gaming amenities are the most profitable for the casino? Let's consider the numbers: A parking garage represents a one-time cost to the owner of about $14,000 per space—but in most cases it will increase casino floor revenue by $10,000 per space year-on-year (you can assume $19-$38 per day per slot, on average). That's a whopping ROI of 70 percent.
    
And hotel rooms? Here, too, the ROI will fall somewhere between 35 percent and 70 percent, depending on the property. If you examine typical returns on other "traditional" casino amenities—movie theaters, conference spaces, banquet centers—you'll see they all fall well below that 35 percent hotel-room threshold (see chart).
    
Bringing up the rear of non-gaming performers list? High-end restaurants, concert venues and golf courses. Quite a few casino owners have come to realize that these kinds of "attractions," when profitable, have ROIs in the low single digits—and in all too many cases operate at a loss.
   
For this reason alone, these kinds of casino amenities should be considered very carefully before the cost of building them is added to a new casino's development budget.


Ancillary Facilities – Gaming Return on Investment

Facility Gaming Revenue                                           Project Cost (Average)        Annual Gaming ROI

Parking Garage
$10,400 per space per year ($19-$38/day)                 $14,000/space                       74%

RV Park
Assume 50% Occupancy (35% to 70% is typical)           $25,000/pad                           72%
$100 per occupied pad/day = $18,000 per pad/yr

Movie Theaters
200 Guests per seat per year                                       $6,500/seat                            45%

Hotel Rooms
Assume 75% occupancy (65% to 85% is typical)            $130,000/room                       37%
$180 per occupied room night = $49,000 per room/yr

Conference/Convention/Banquet Center
Assume 37% occupancy (25%-45% is typical)               $6,500/seat                             35%
= 132 attendees per seat/yr
At 17 per attendee = $2,300 per seat/yr

Entertainment (Concert) Center
Average use is 1 event per week filled to capacity       $7,000/seat                              7%
= 50 people per seat/yr
$10 per person = $500 per seat/yr

Golf (18 Holes)
27,000 rounds per yr (20,000 to 35,000 rounds typical)   $14,000/space                   4%
$20 per golfer ($10 to $30 is typical)
= $550,000 per course/yr

1. No consideration has been given for land cost. Project cost includes construction, FF&E,
    architects and engineers fees.
2. No income for the facility operations is included. It is assumed that the facility runs at
    break-even.
3. Gaming revenues and project costs are averages; obviously, they will vary from case to case.
4. It is assumed here that additional net gaming revenue goes straight to the bottom line. It should
    be recognized that at some point there would be added costs associated with the additional play.
5. Gaming income has been gathered from a variety of sources, put primarily from Klas Robinson.
6. Project cost estimates provided by Thalden Boyd Emery Architects and The Cumming Group.
Please
login
to post your comments.