Much More Than Uniforms
CINTAS CORPORATION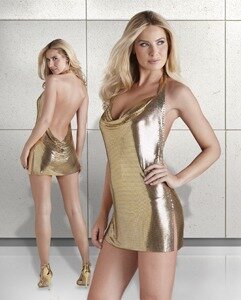 Cintas Corporation has been bringing the right image to casinos all across North America for more than 80 years. Cintas' suite of Gaming Solutions helps bring casino brands to life and enrich any casino's guest experience by ensuring all of the details are addressed.
    
From the casino floor to the back door, Cintas' specialized solutions save casinos time and money with the simplicity of a consolidated service partner.
    
As a leader in the uniform industry for nearly 50 years, the tenure among the Cintas design team is unmatched, with 115-plus years of image apparel industry experience. Located in Las Vegas, Cintas Gaming Design Studio focuses on designing unique image apparel programs that complement any casino brand vision or brand message through high-end, highly functional uniforms.
    
While comfort, functionality and durability remain important aspects of any uniform program, many clients are placing additional emphasis on retail-inspired, on-trend apparel, which has positioned Cintas as a design powerhouse with a team of elite designers.
    
Cintas is much more than uniforms. The company's specialized Gaming Solutions programs help improve guest satisfaction and ensure a clean, safe and impressive indoor and outdoor environment for any casino. As a result, Cintas' Gaming Solutions include branded floor mats and deep cleaning of tile, carpet and air conditioning units, in addition to safety programs such as first aid cabinets, training and even AEDs.
    
For more information about Cintas Corporation, visit cintas.com/gaming or call 1-800-864-3676.
Please
login
to post your comments.