Destination Design Experts
Bergman Walls & Associates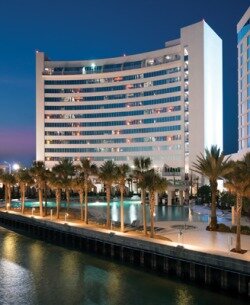 Bergman Walls & Associates was founded in 1994 by Joel Bergman, who for the prior 16 years was the chief architect for Steve Wynn and responsible for the design of his projects including the world-famous Mirage in Las Vegas. Since then, the firm has been at the forefront of destination hospitality design, with a portfolio featuring hotels and resorts, mixed-use and high-rise residential, restaurants and entertainment venues of the highest caliber.
    
In 2011, Joel's two sons, Leonard and George, also design architects, assumed the mantle of leadership of the firm and consequently embarked on key initiatives to bolster support for the company's core competencies. Specifically, they invested  heavily to reposition the firm, enhance and expand the architecture and interior design staff, improve infrastructure and technology and focus on innovation and the processes needed for elevating significantly the firm's design product.
    
At the same time, BWA continues to apply its hospitality-specific knowledge of sustainability and eco-friendly design, together with special understanding of operations and the technical services associated with integrated resort planning.
    
BWA has completed highly successful projects across North America, including work with several Native American communities. North American offices include Las Vegas, Minneapolis and Seattle. In 2009 the firm expanded globally when it opened an office in Vietnam to serve Southeast Asia. More recently, BWA opened a Macau location to serve China and the region. All offices are staffed by a group of highly experienced and diverse professionals in an atmosphere of innovation and creativity.
    
While BWA is delighted with its progress to expand and increase its presence nationally and in Asia, more important is its understanding and sensitivity to the nuances of culture, language and geography, as well as brand and the expectations and wants of consumers.
    
For more information, visit bwaltd.com.
Please
login
to post your comments.