Look Sharp
Cintas Uniforms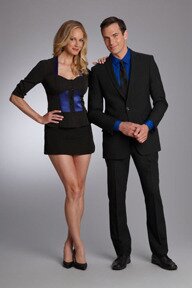 From cashiers to cocktail servers, bell captains to baccarat dealers, your employees are the front line of the property—the first to greet your guests, and the last to bid them farewell.
That's why it's so important that they look and feel great in attire that's stylish, flattering and functional. For more than 25 years, Cintas Corp. has been getting employees "Ready for the Workday"—at MGM Las Vegas, Bellagio, Foxwoods, Mohegan Sun and other resorts.
Cintas collaborates with each client to select the perfect cut, color and fabric. The reception has been enthusiastic. In 2022, its uniforms for the Cromwell Las Vegas won the Image Apparel Institute's coveted Image of the Year Award; in 2023, Cintas was honored for its collection for the Greektown Casino-Hotel.
Cintas's ready-to-wear line includes durable back-of-the-house uniforms, sleekly attractive dealer ensembles and hostess confections that turn uniforms into fashion statements.
No wonder more than 5 million people go to work each day in a Cintas uniform.
For more information, visit Cintas.com/gaming.
Please
login
to post your comments.